After a long period of ten weeks, Fortnite Battle Pass Season 8 is slowly coming to an end which means that the brand new Season 9 is about to begin and with it, just like with every previous Fortnite Season, we can expect a big event which will bring a lot of the changes to the game theme as well as some locations, weapons, and many other aspects.
Battle Pass

The brand new Fortnite Battle Pass Season 9 is scheduled to begin on the 9th of May 2019 and players who wish to purchase the Battle Pass for it will be able to do so at the usual price or 950 V-Bucks which roughly equals to around $10 in real money.
Map Changes
Players who have been actively playing the game during the last couple of weeks have probably noticed that some major events have occurred within the world of Fortnite. The large volcano has erupted and as the results of that, two of the biggest player hubs, Tilted Towers and Retail Row have been completely destroyed with Polar Peak being not far behind them. We would be wise to expect some changes to be made at those locations in the following season, perhaps even new cities with different themes to be built in their place.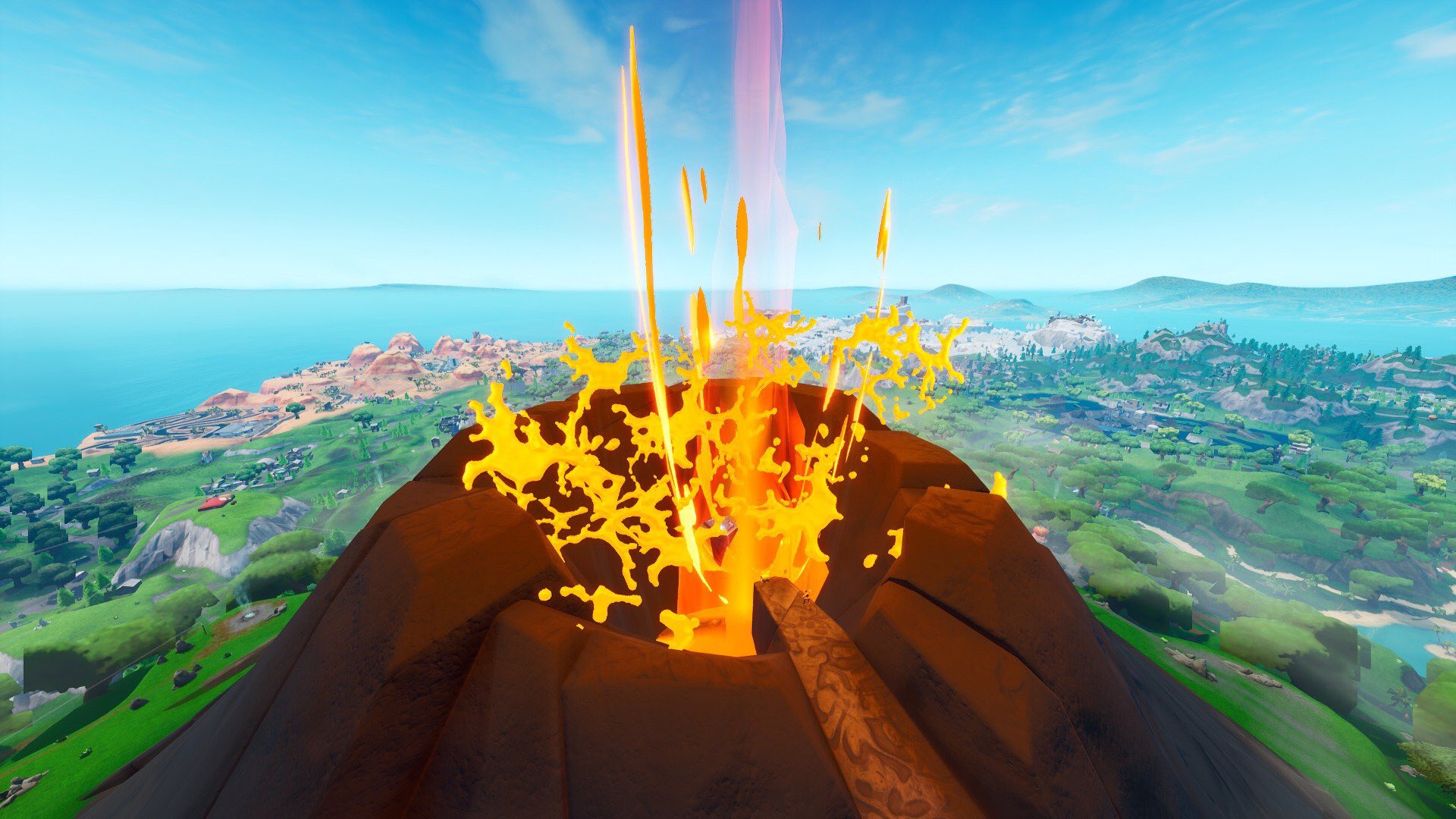 Theme
Speaking of themes, it is about time that Fortnite got a new one. The current pirate theme that Fortnite is displaying will probably be replaced, and if the new teasers are anything to go by, we can expect to see the world of Fortnite with a futuristic coat of paint. So far, we have seen robots and many other references to the future so a robotic theme or maybe even a steampunk theme is more than likely to be implemented with the new season. Perhaps we will get a new futuristic design of Tilted Towers with a lot of machinery, holograms and other futuristic elements, who knows. Some other changes that might occur as a consequence of the volcano erupting could include several areas to be covered with magma such as Dusty Divot.
Items and weapons
As far as items go, we have seen in a previous event, that the Drum Gun which is one of the old Fortnite weapons which has been removed has been brought back into the game by the players after the huge vault at Loot Lake has been opened. If this is anything to go by, we can probably expect more of the "vaulted" weapons and vehicles to be brought back, however, the addition of completely new ones can't be ruled out as well since the developers at Epic have been known to surprise players in the past, and if we are right about the futuristic theme, they can implement that into the design of weapons and probably come up with some pretty cool new stuff. The sky is the limit.
Creative Mode
Lastly, with all of the additions that are sure to occur with the start of the new season, we can probably expect to see some new and interesting things within the Creative Mode. Most of the new assets are introduced to the Creative Mode as soon as they hit the live servers so we can expect players to come up with new and interesting ideas.